News is coming in from Chyna's own facebook, Twitter and from other news sources that very sadly Joanie "Chyna" Laurer has died.

It is as of yet unconfirmed but rumored to be drug related. In the last few years of her life Joanie had many issues and was never out of the media's firing line, it is always really sad to see these storied unfold as they are always right in our faces and it could have been stopped.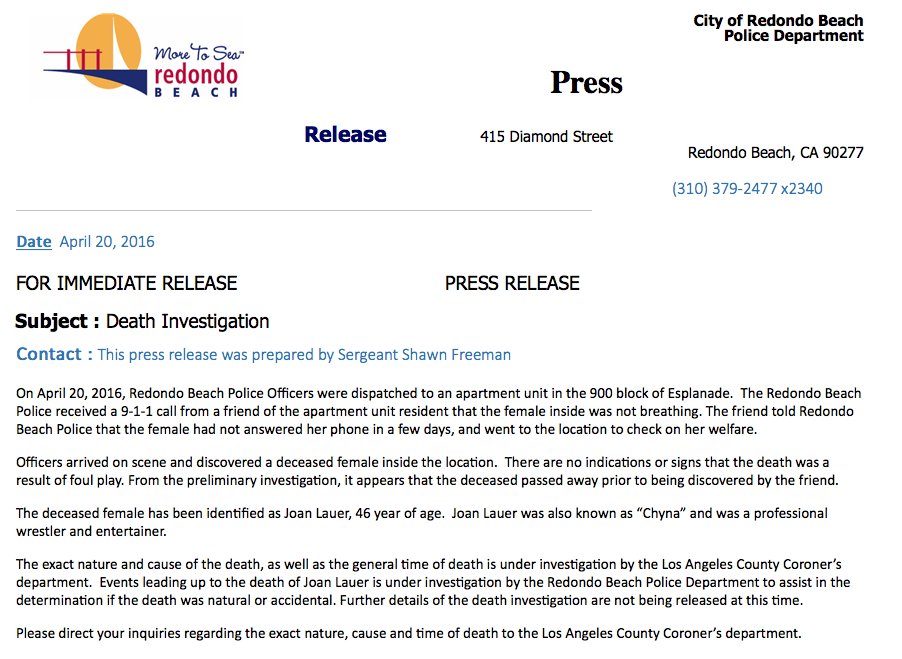 #RipChyna ??? all of us on team Chyna love you and will love you forever babe.

Felix pic.twitter.com/jOfbHUAI2j

— Chyna (@ChynaJoanLaurer) April 21, 2016
If you have anything to say on this story contact me on twitter @worldoftrash or via email at info@worldoftrash.co.uk.  world of trash will post more news on this if it comes out.
http://www.tmz.com/2016/04/20/chyna-dead-wwe-legend-dies/